Green: The Trending Colour From LFW
Every colour in the spectrum has had its time in the sun over the past few seasons,
from millennial pink to tomato red, but this season…
it was all about green.
Sure, it may seem rather intimidating, however is more wearable than you think.
so where was this colour spotted at london fashion week?
Richard Malone: loved the bright green two-piece, cropped trousers and puffed-up jacket. felt like i got transported back to the 70s especially with the tinted shades.

Rejina Pyo: the wearable lime green tank top tucked into a feather-hemmed cocoon skirt… hello chic versatility

Ashish: the fully sequinned pastel green jumpsuit (which will no doubt spawn a thousand high-street copycats… promise you'll find this in zara/topshop/river island come february/march)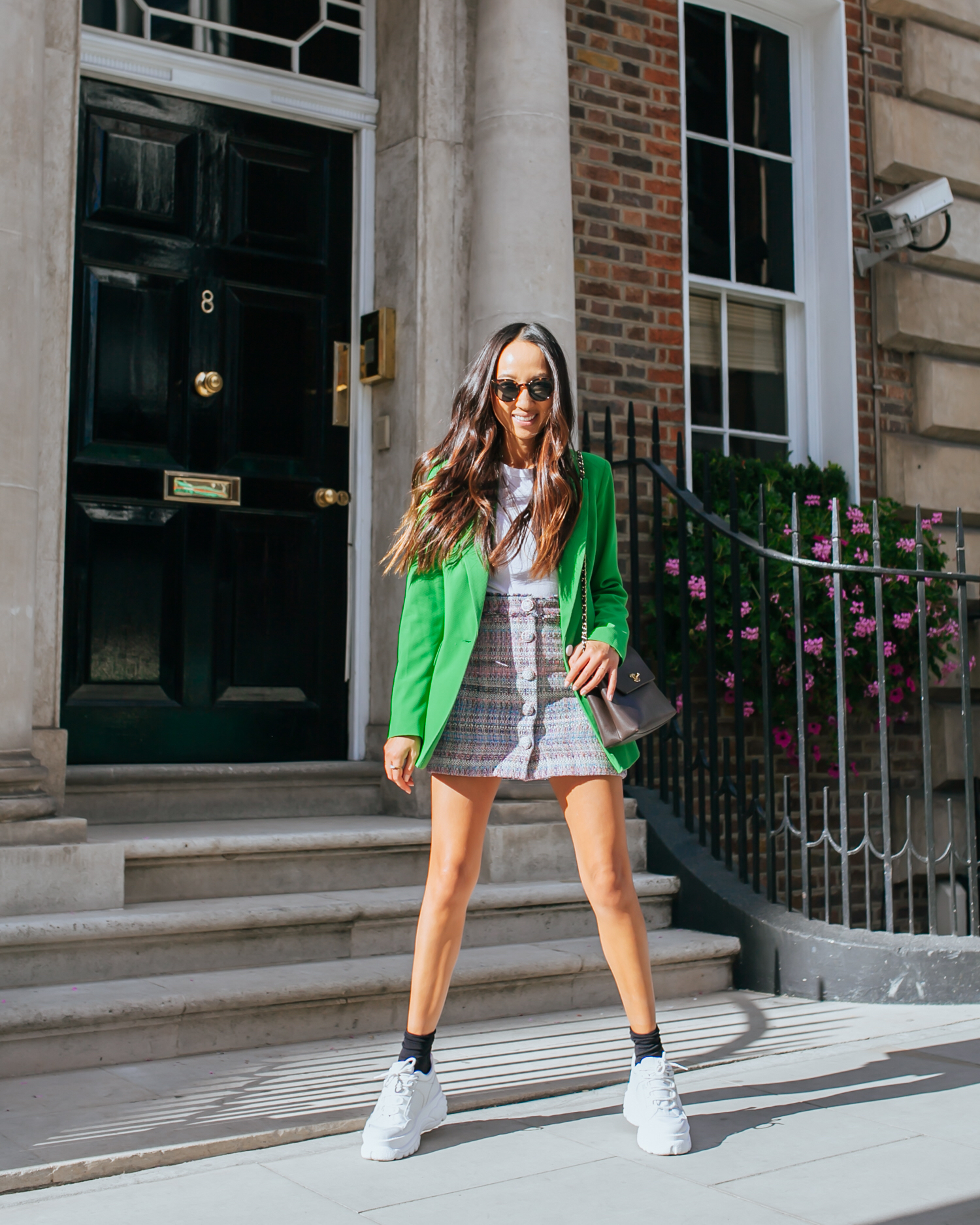 how am i incorporating green into my outfits?
As the return of tailoring is the single biggest trend right now, I opted for a blazer.
The look of suiting has become modern and cool rather than corporate and therefore is easy to style either as an entire pant suit or simply pair a blazer back to a white tee and bottoms of your choice.
here are some of my selections of this colour:
2. Merlette Sant Josep cotton wrap top
3. Isabel Marant Eewa patent-leather shoulder bag
5. Ganni Julliard mohair and wool-blend sweater
6. Mark Cross Nicole leather and gold-plated bag
7. Self Portrait Balloon-sleeve cropped knit sweater
9. Staud Shirley patent-leather tote
10. Cercle Amedee She Couldn't Take It crystal & malachite earrings
12. SEA Tradition Technical-Fabric Blazer
13. Aquazzura Sunflower embellished faille slipper shoes