finding the stripe for your body type
We all know nothing transcends seasons more seamlessly than stripes. From runway to street style, stripes add verve to casual get-ups and a subtle charm to more sophisticated renderings.
Blah blah blah... this is old news.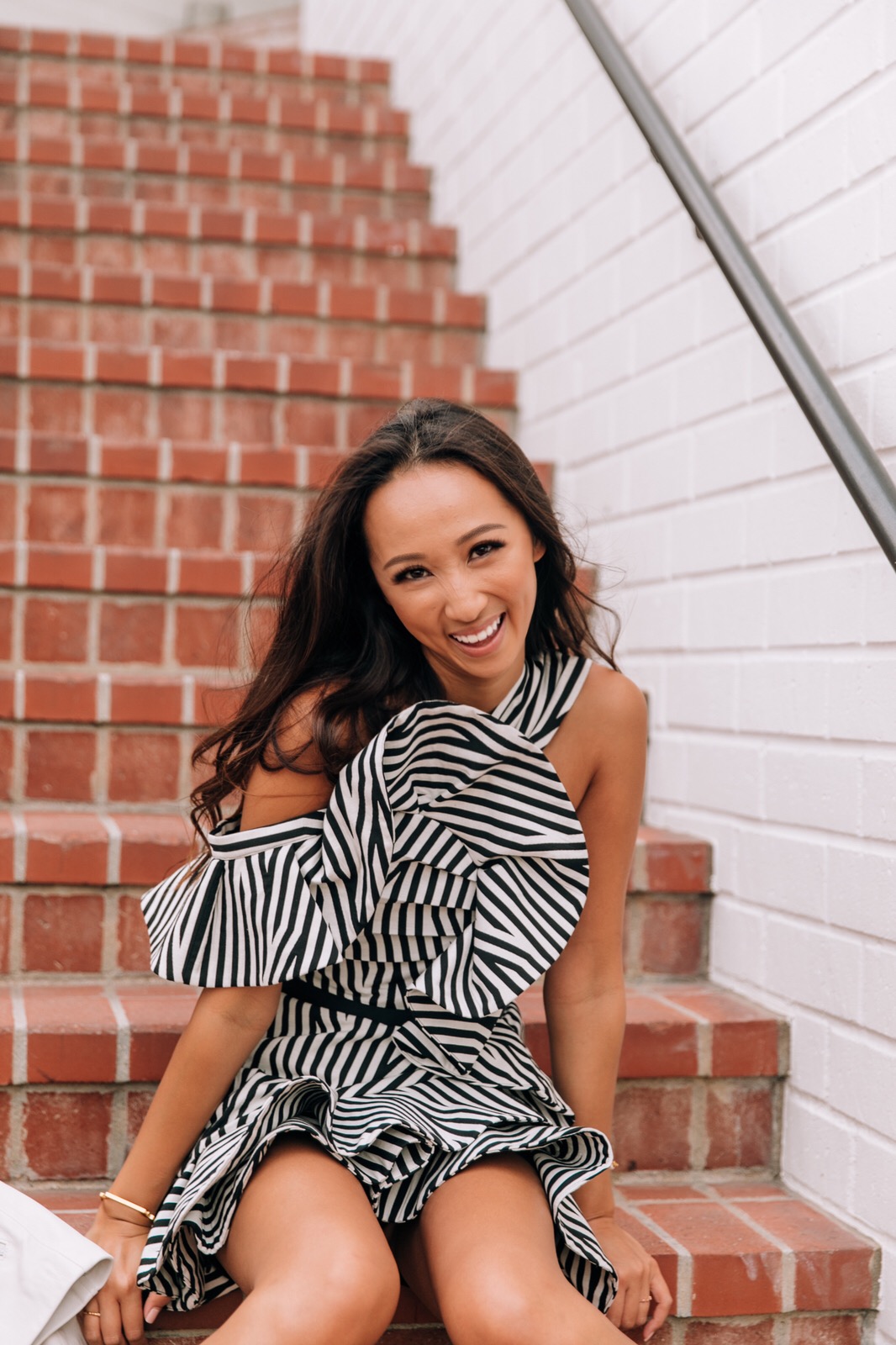 so what type of stripes are trending and
more importantly
how do you wear stripes that are best for you?
Horizontal, vertical, fine, wide or maybe just a mixture of all of the above - figuring the stripe that works for you is the key to getting your look right.
Because contrary to what people may have told you...one stripe DOES NOT FIT ALL.
so here is my breakdown on stripes by body type:
if you're athletic...
Use stripes to create the illusion of curves. I'd opt for a horizontal top to highlight narrow shoulders. Same applies for the bottom// and a wide band pencil skirt to do the same at the hips. Don't shy away from the idea to layering up stripes but if you do, stick to wide bands. Vertical stripes are equally flattering, especially when you mix them together.
if you're curvy...
The stripe secret is to draw attention to the lower body. I'd opt for a solid coloured top to pair with a statement striped skirt or trousers.
if you're pear shaped...
What looks best with regards to stripes is mixing and matching stripes. I'd opt for horizontal stripes for the top half// and vertical for the lower half. Another option to if you want to maintain horizontal stripes is a horizontal top paired with high-waisted, wide leg trousers, or a form-fitting pencil skirt.
if you're hourglass...
Focus on the waist. Choose a stripe that compliments your waist and opt for lines that go in the same direction. Horizontal with horizontal and vertical with vertical. I think wrap-style dresses are best, maybe one with some diagonal stripes!