Tweed is Making a Comeback
Tweed is experiencing a fashion moment, restyled and refined on both the runway and the high street alike.
The reason?
HISTORICALLY tweed always had the rather drab sludgey colour palette, AND WAS MORE OR LESS SYNONYMOUS WITH CHANEL. TWEED however is now dominated by bright colours, and even polka dot designs, making it much more modern and WEARABLE.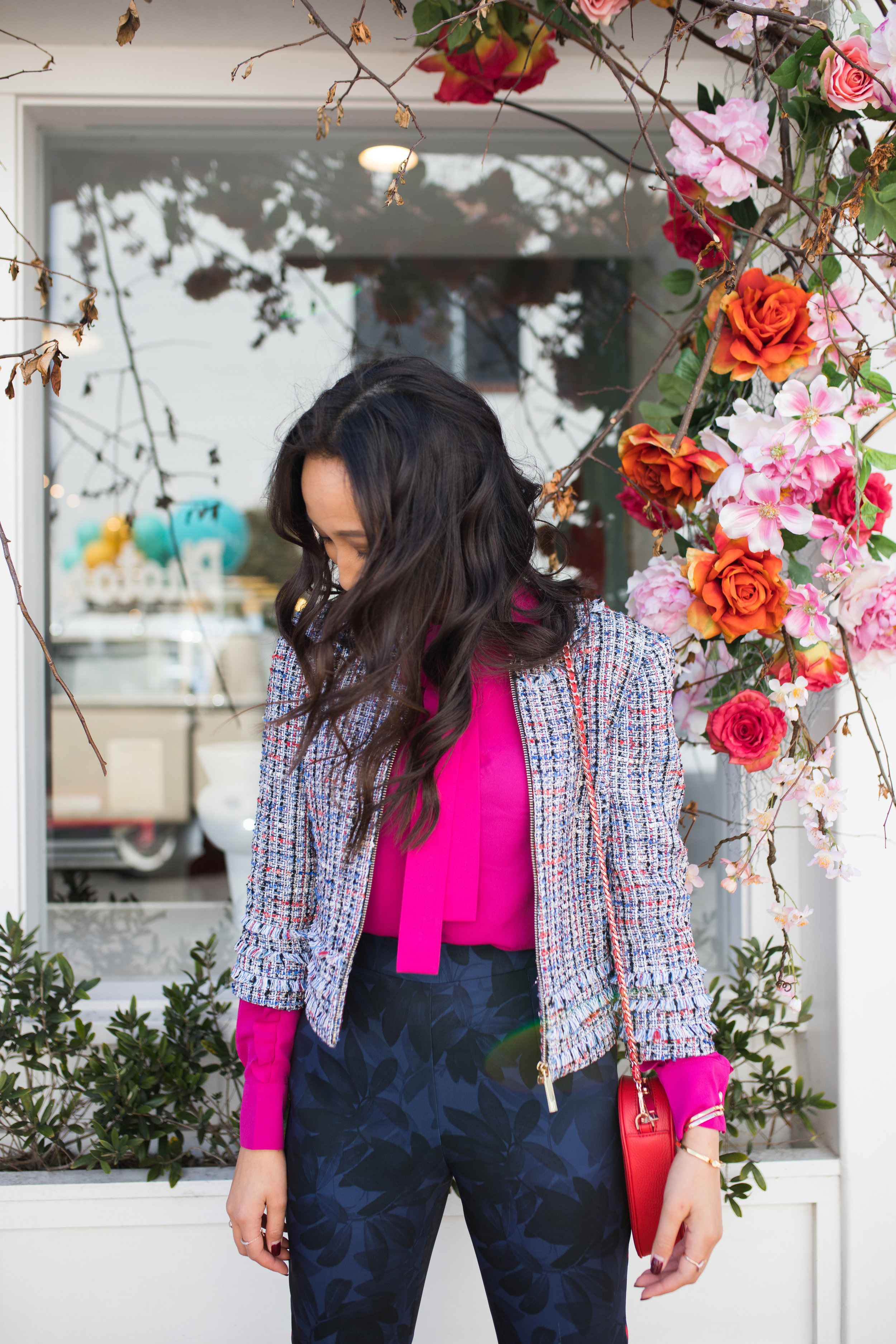 Pair it with something unexpected: a leather skirt, a feminine dress, a sporty roll-neck.
how else to wear it?
Wear tweeds on tweeds (on tweeds) and even throw in a couple of other trends or prints. as Tweed comes in every shape and size this time around, treat it as your new basic/neutral.
the perfect outwear that can easily Smarten up casual attire, or be the finishing touch to your office ensemble. i absolutely love that it has a contemporary cropped fit, making it extremely flattering addition to any outfit. OF COURSE SHARED SOME FABULOUS TWEED PIECES OUT THERE RIGHT NOW// OF COURSE IF I MISSED ANY PLEASE LET ME KNOW AS THIS TREND IS HERE TO STAY!
3. GIAMBATTISTA VALLI Floral-appliqué cotton-blend tweed skirt
5. PRADA Tweed bouclé midi dress
8. MAISON MICHEL Flore cotton-blend tweed beret
9. MSGM Sequin-embellished cotton-blend tweed mini dress
10. PRADA Houndstooth wool-tweed cap
Massive thank you to TED BAKER for sponsoring this post; all thoughts and opinions are my own.